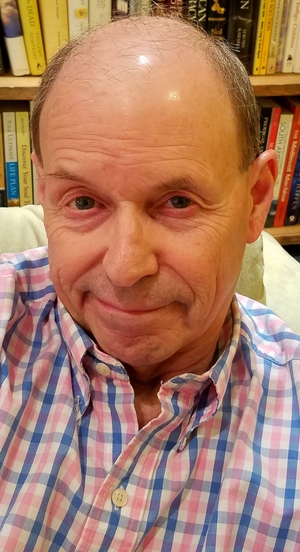 Featuring a talk by Tom Coates + music by Dan O'Neal
Where/When: River Road Church – Baptist, 8000 River Road (NW corner of River and Ridge Roads)
When: Saturday, December 16, 2017, 10:00 a.m. to 12:00 noon, followed by potluck lunch at conclusion of program.
Central Virginia IONS Community Group Program Title:
"Avatars & Other Life Memories, a Longer View"
Our December 16, 2017 program will feature a talk by Tom Coates, our group's only still-active original member and one of our most popular guest speakers, with music by Dan O'Neal. This is a continuation of Tom's Self-discovery series aimed at exploring the
multidimensional facets of human identity and every human's search for his or her authentic Self.
This year's talk will include a brief review of some of the channeled teachings of the Ra Group and the Michael Group discussed in December 2016, and examine the correspondence between those teachings and some of the latest scientific thinking.
Tom also will explore in some depth the phenomena of memories of other lifetimes ranging from very recent to, in some instances, lifetimes reaching back thousands of years or longer.
In recent months we have been treated to fascinating talks on past lives by Jim Tucker, M.D. (August 2017) and Joanne DiMaggio (October 2017), both of which were focused almost entirely on immediate or relatively recent past lives. Tom's focus will be on recurring themes played out in multiple lives over long spans of time.
These recurrent themes have the capacity to surprise us in a multitude of ways, and reconnect us with others whose souls we have collaborated with repeatedly in incarnate form over eons. Two layers of such soul reunions Tom has encountered in his own life will be shared to illustrate this point.
This program also will include an exploration of what happens when we die, drawn both from Tom's own memories and experiences and from communications and contacts with departed loved ones. The goal of this talk will be to enable everyone there to pierce ever more deeply into the mystery of his or her own authentic Self at its deepest levels.
This promises to be another blockbuster program and a fitting way to conclude our group's twenty-second year and usher in its twenty-third. As always, Tom promises some secrets known only to a few will be revealed.
About Tom Coates, Our Richmond IONS Presenter:
Tom Coates is a Richmond-based lawyer who has represented numerous spiritually oriented and public interest groups throughout his career. He was a co-founder of Richmond's Ekoji Buddhist Sangha in 1985, and has been a member and contributor of the Richmond IONS chapter since its formation in early 1996.
In his spare time he enjoys reading, creative writing, painting, woodworking, alpine skiing, biking, backpacking, sailing, time travel, metaphysics, and relaxing with his family at their ancient Outer Banks beach cottage or their Appalachian Mountains retreat. He still reports that his most significant unfulfilled ambition of this lifetime is to make love with an extraterrestrial female, preferably of Pleiadean or Sirian origin.
About Central VA IONS Community Group:
To find out more about Central VA IONS Community Group (Richmond IONS), please CLICK HERE.
To find out about our upcoming meetings, see below for our January event with Eben Alexander…