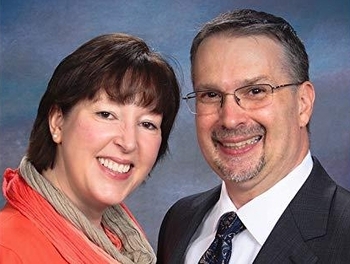 Central VA IONS Community Group Meeting (Richmond IONS Meeting) Featuring a Talk by Scarlett Heinbuch, Ph.D.and David Schwartz
Where: River Road Church – Baptist, 8000 River Road, Richmond, VA 23229
When: Saturday, July 21, 2018, 10:00 a.m. to 12:00 noon, followed by potluck lunch at conclusion of program.
Richmond IONS Meeting Program Title:
"Waking Up To Love"
Our July 21, 2018, our Richmond IONS program will feature a talk by Scarlett Heinbuch, Ph.D., Richmond based author, educator, energy practitioner/intuitive consultant and certified Reiki Master, who, along with her husband David Schwartz, will be discussing her new book, Waking Up To Love: Our Shared Near-Death Encounter Brought Miracles, Recovery and Second Chances.
Scarlett met David for the first time in September 2005 when David was on the brink of death. He had been in an unresponsive coma for nearly four weeks, on a ventilator for life support and in complete kidney failure due to a rare form of vasculitis. When Scarlett was asked by David's mother to visit her son David, whom Scarlett did not know, in his hospital room, to perform Reiki on him.  David was still in a coma and deemed to be in his final hours of life.
Scarlett spent 12 days doing energy healing with David. During that time they had a shared near-death experience (SNDE),
resulting in an unexplained and miraculous medical recovery for David and an unexpected love story for them both.
The story of two people who woke up to a world of love on the other side and were able to bring it back to earth – together – will inspire others to know that the transformative power of healing love exists and can be applied in everyday life. Her book tells this story and Scarlett and David will be sharing how this remarkable experience changed them both at their deepest levels.
All NDE accounts are transformative and inspiring in one way or another. Scarlett's and David's story is especially inspiring due both to the apparent hopelessness of David's situation when Scarlett was asked to get involved and to the rare and extraordinary nature of their shared NDE. Once opened, Waking Up To Love grabs the reader like a spellbinding thriller that is nearly impossible to put down. Their talk about this remarkable experience promises to be just as electrifying and engaging.
About Dr. Scarlett L. Heinbuch and David Schwartz, Our Richmond IONS Presenters:
Scarlett L. Heinbuch holds a Ph.D.in public policy from Virginia Commonwealth University and a Master's Degree in public health from VCU's School of Medicine. She is a certified Reiki Master in the Usui System of Natural Healing. She has
studied complementary, alternative, and integrative medicine for more than 25 years and is an energy practitioner/intuitive consultant in the Richmond area.
Scarlett has also worked in the financial services field, including several Fortune 500 companies, in banking and brokerage for more than 15 years. She is a pioneering researcher in the area of women and money, especially as it relates to women's attitudes and behaviors around retirement planning. She lives in Midlothian, Virginia, with her husband, David Schwartz. Her website is at www.scarlettheinbuch.com.
We look forward to seeing you at your upcoming Richmond IONS Meeting (Central VA IONS Community Group Meeting) on July 21.
About Richmond IONS AKA Central VA IONS Community Group:
To find out more about Central VA IONS Community Group (Richmond IONS), please CLICK HERE.
About Our New Richmond IONS Facebook Page:
Please also visit and "LIKE" our new   Richmond IONS Facebook page
Upcoming Richmond IONS Meetings:
To find out about our upcoming meetings, please CLICK HERE.
To share your thoughts and any feedback, please leave a comment below: